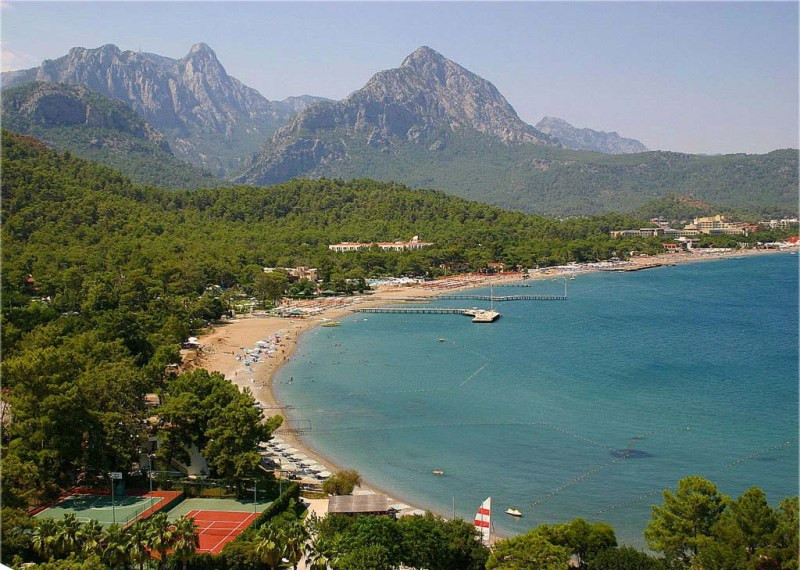 What to see in Goynuk
What to see in Goynuk, first of all we recommend to see its stunning canyon.
Goynuk Canyon
Goynuk Canyon is an incredibly beautiful place. Nature has done its best here: unusual drawings on the gorges, waterfalls descending along the rocks into an azure mountain river, amazing vegetation and a unique coniferous aroma. There are convenient trails and places to rest. This is the place to be for the whole family. The canyon is a must for what to see in Goynuk.
Also, what to see in Goynuk for nature lovers, it is worth getting to Lake Sannet - a place of rest from the bustle of the resort. Around the lake, picturesque views and birds are the only violators of the silence.
Dinopark
The Dinopark is a must-see if you come on vacation with children. There are three dozen life-size dinosaur figures that make sounds and even move body parts. There are rides, a 7D cinema and a variety of entertainment for kids.
You don't have to go far for beauty. A walk around the Goynuk village will bring no less aesthetic pleasure. Tropical trees and flowers are planted in the cozy and clean streets. There are many squares and other places for recreation. Of the sights, the city has its own chapel, a monument to Ataturk, a mosque and a beautiful arch at the entrance.
Goynuk is a small but clean town. It can be bypassed in one day. We invite you to visit excursions from Goynuk . There are more than 30 routes in the vicinity of the resort and throughout the country, with a comfortable transfer directly from your hotel. Choose from what to see in Goynuk is worth it for you and book your trip.