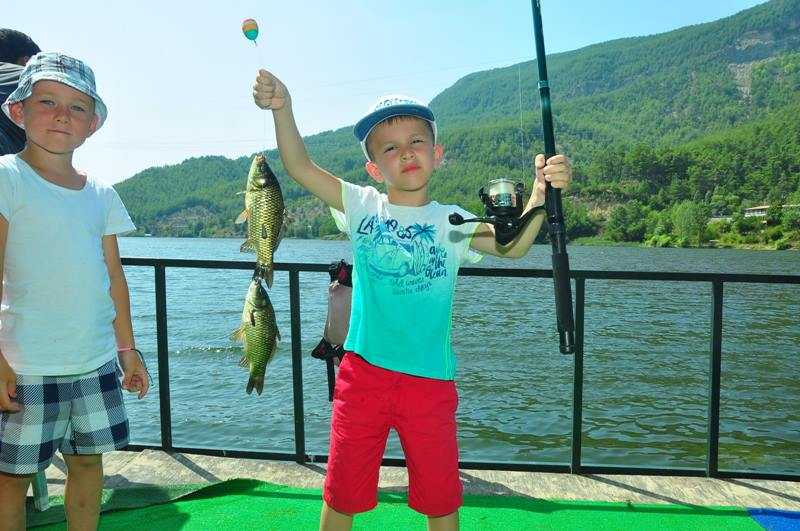 Picnic fishing in Kemer
Picnic fishing in Kemer is one of the best retreats with nature. While at the resort, people sometimes feel a lack of simple home entertainment, without which a vacation would be incomplete.
Fishing in the Mediterranean
Fishing in the Mediterranean gives you the opportunity to fully enjoy nature and get a good catch. Picnic fishing in Kemer is a holiday with the whole family. Rest in a warm company, gathered in nature with a barbecue is the best pastime. Picnic fishing in Kemer is possible in the form of an exciting excursion. We have two options for such entertainment.
You can go to the village of Ulupinar and fish for trout from the bank of a mountain river. There are centuries-old trees, birds singing, delicious fresh air and the beauty of the landscapes around. Enjoy a delicious lunch and dinner with local alcoholic and non-alcoholic drinks. A wonderful holiday is guaranteed.
The second option is picnic and fishing in Kemer on the Karajaoren lake . This lake is located in the mountains, surrounded by pure nature. Therefore, the water there is always clear and cool. In some places, the depth of the lake reaches 80 meters. The lake is famous for its variety of fish. We will go by boat to the middle of it. We will enjoy nature, views of the forest and mountains from the water surface, fish from the heart and go to the shore for a picnic.
In both cases, we issue all the necessary fishing tackle to choose from, provide instruction for beginners, arrange lunch and dinner, organize a transfer on comfortable minibuses from your hotel, create a mood and coziness during a trip. Choose a suitable tour Picnic fishing in Kemer for yourself and your loved ones and book your place. Enjoy your stay!